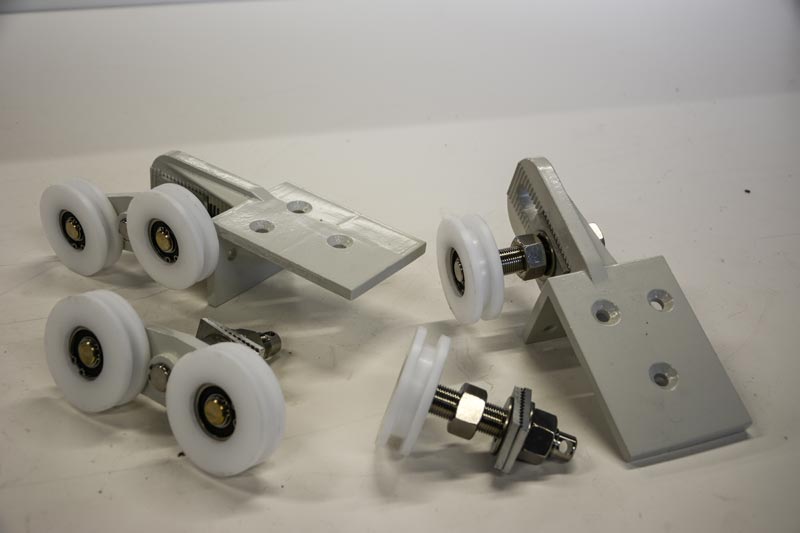 When people think of coolrooms they normally think of large freezer areas. However there is a big difference in freezer rooms and coolrooms.
The main difference between the two is the temperature in them. Freezers are made to be colder than coolrooms and they keep the temperature below zero degrees Celsius. Coolrooms maintain a constant stable temperature the entire time.
There are many positive advantages to having a coolroom especially in small business owners. Often time in smaller convenience stores you walk in and find individual coolers that have to be stocked from the front of the cooler area and then you have stores where you have what looks to be a cooler but actually have a room in the back to stock from.
Coolrooms are designed with health and proper temperature in mind. When visiting your local convenience stores you will most likely find a coolroom as they are becoming more popular than individual coolers.
One of the advantages of having a coolroom for a small business is the time it takes to stock items in your business. Items that need to be precooled like caffeinated drinks, juices, beer and many other things can be stored in the coolroom so that when they are placed on the appropriate shelving they will already be cold and ready to sell. No one wants to walk into a store and pick up a hot or warm drink. When having a coolroom your product will already be cold and ready to sell and your customers will get what they are looking for temperature wise.
Another great reason why coolrooms are great for small businesses is health and safety. Coolrooms majorly benefit small food businesses like individual or family owned restaurants or diners. Law requires that you keep food prep items at certain temperatures in order for it to be eatable and safe for the population to consume.
Coolrooms help to avoid freezer burn which is one of the leading causes in food waste. The coolroom keeps the temperature at a stable and consistent level so that your product is of great value and safe for people to consume. They also benefit small businesses that contain meat storage rooms. You can have several different coolrooms and all of them be set at the proper temperature to store what the room contains.
It doesn't matter if you are storing drinks, meat or vegetables and fruits, coolrooms will provide what you need.
Cleanliness is a big factor in public businesses and coolrooms are easy to clean and have top of the line seals to keep out pests and other non-wanted germs away from your drink or food items. However the major factor in coolrooms is cost. Coolrooms are cost friendly and don't use the energy that walk in freezers use because they stay at a stable temperature the entire time. When looking into the options of you small business keep an open mind to coolrooms.
What is commercial refrigeration? Basically, commercial refrigeration is typically a free-standing refrigerator or other piece of equipment that is used as cold storage for any number of commercial businesses. Such businesses include commercial kitchens, dining facilities, flower shops, butcher shops, grocery stores, bars, gas stations, warehouses or any other business that requires keeping products and stocks cold. Today, commercial refrigeration includes coolrooms or walk-in freezers, and free-standing refrigerators, which there are a wide variety ranging from walk-in coolrooms and freezers to reach-in coolers.
Do you need Commercial Refrigeration?
If you are a business owner, and you need to keep your stock of product cold, then commercial refrigeration can provide you with the peace of mind you deserve. As businesses grow, they often outgrow their refrigeration units. Quite a few small businesses have gotten by for years using residential refrigerators for their commercial business needs. However, residential refrigerators are not designed for the task of heavy use and storing excessive amounts of product. And, by commercial standards, residential refrigeration is not a reliable means to keep large amounts of perishable food stock safe.
Reliable cold storage is paramount for commercial kitchens and businesses that need to keep cold stocks. Commercial refrigeration such as coolrooms or walk-in freezers, commercial quality free-standing refrigerators, under counter refrigerators and reach-in freezers provide businesses safe food storage options. How do you know if you need commercial refrigeration for your business? If you answer yes, to any of the questions below, then you may need to consult with a coolroom and freezer specialist Melbourne:
Do you need to store cold items as soon as they are received?
Do you need to keep your produce crisp, fresh and colder longer?
Do you need to keep your perishables out of the food "danger zone?"
Do you want to keep your prepared food fresher, longer?
Do you want to have your cold prepared food more accessible?
If you answered yes, to two or more of these questions, then commercial refrigeration is for you. The good news! Quality, dependable commercial refrigeration is available, and it is available in a variety of types, configurations and sizes to meet you specific needs. Companies specializing in coolroom services can specially configure and install the ideal unit for you and your business, regardless of the limited space you may have. How is that possible?
It is possible, because professional commercial refrigeration companies today can easily design and construct a freezer room or coolroom to fit into any space you have. If you don't have extra space, then professional coolroom services Melbourne can dismantle and relocate an existing freezer, or construct a special coolroom or freezer room outside your business. This can actually free up vital space indoors.
Difference between Residential and Commercial Refrigeration
While all refrigeration units have one thing in common, they keep things cold; this is also the one thing that actually differentiates them. Residential refrigerators are specifically designed to keep your food at temperatures between 34°F and 40°F, which makes them more affordable than their commercial cousins, because the components they use are not industrial grade. Commercial walk-in freezers and refrigerator units are hardier because they are constructed using industrial components, which can maintain temperatures between -10°F and 0°F. With the ability to maintain lower temperature, food can be kept fresher and preserved longer, which is tremendously beneficial for any business that needs to keep food cold.
Get a Quote
Obligation Free Quote
C&M Coolrooms can create a custom solution for your specific needs. Talk to one of team members today.