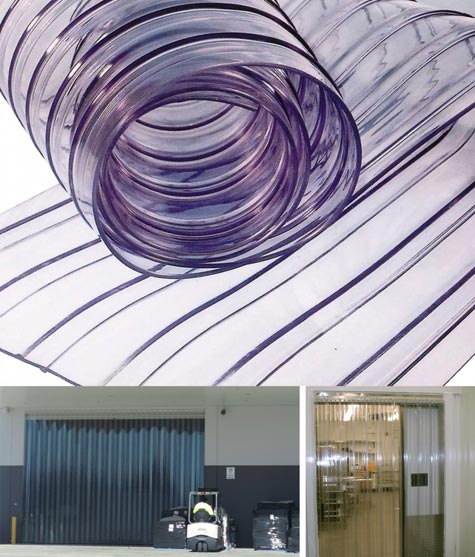 CLEAR PLASTIC SWING DOOR AND PLASTIC STRIP CURTAINS
Clear PVC swing doors and plastic strip curtain are ideal for factory doors, commercial kitchen doors, food processing plants, transport terminals, retail stores, supermarket doors, food storage doors, cold storage and hospital doors. They are also available in a freezer door which is fitted with special freezer grade clear plastic sheet.
Used as a seal in many applications they keep out draughts, pests dust and continue to provide outstanding results in new applications using their safety, hygiene, temperature and acoustic isolation properties.
We can custom manufacture our PVC strip curtains to suit your requirements,click here for a free quote