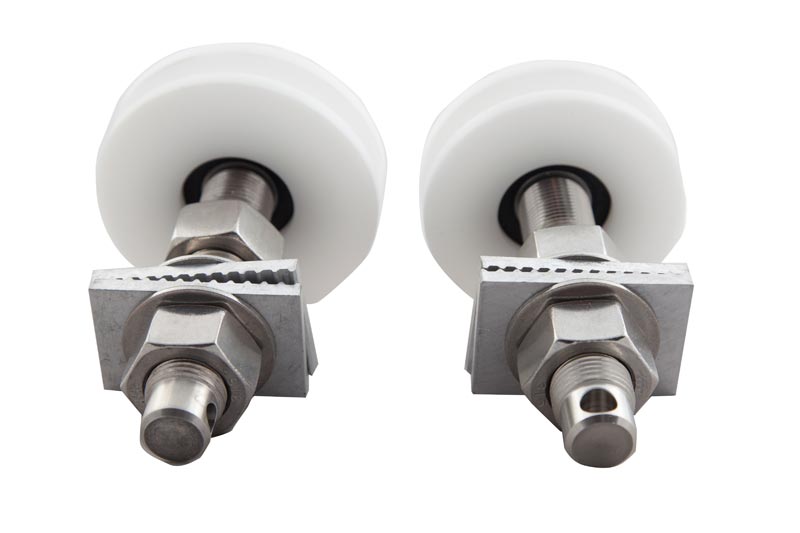 Why relocate your coolroom? Actually, there are many reasons why a business would consider moving their walk-in-freezer or coolroom. Compared to traditional free-standing refrigeration units, which can be moved with relative ease from one location to the next by simply pushing it about, commercial refrigeration units aren't that easy or mobile. Because they are much larger and heavier, and aren't made to be moved simply by being shoved around. However, modern coolrooms are fairly easy to construct and are designed in a way to be taken apart and even put back together, with a little hassle.
Small businesses that use coolrooms and walk-in-freezers are many. Commercial kitchens, dining facilities, butcher shops, floral shops, laboratories, grocery stores, bars, warehouses and the list goes on and on. In fact, any business that needs to stock cold products and food requires commercial refrigeration of some kind. And, when business is good, then larger coolrooms are usually needed, or old ones are extended or moved to make room for larger ones. Can you extend or expand an existing coolroom or walk-in freezer? Yes, yes you can. A professional coolroom company can custom design and build any type of coolroom you need, or they can reconstruct, alter, repair and even extend existing ones.
These are some main reasons why relocating you coolroom may be needed. Usually, new businesses start off in smaller places they can afford. As time goes by, and their business grows and expands, the small place they started with needs more space. In many cases, such as in the food industry, restaurants start to look for areas within their building to free up. It is not hard to give a long glance at a huge walk-in- refrigerator and think of ways that space can be utilized, if the coolroom wasn't there anymore. That's when business owners start to seek professional coolroom services Melbourne.
Here are some reasons why relocate your coolroom:
More space is needed – This is a great reason to relocate your coolroom, because it means your business is booming. Let's face it, walk-in freezers do take up much, too much, space. Some companies jump on the opportunity to relocate their walk-in freezer as soon as they learn that such a thing is possible.
Old or broken coolroom – When it is time to repair or remodel an old coolroom or freezer room, you will have an opportunity at that time to relocate it. Sometimes repairing and replacing damaged panels and doors can be an opportunity to relocate your freezer room somewhere else. This is great way to free up much needed real-estate within your building that can be used more efficiently for the benefit of your business.
Enlarging or downsizing an existing coolroom – Maybe your business needs to expand a cold storage space or downsize an existing freezer room. By customizing a coolroom, you can alter its dimensions to best meet your needs. Although you may only need to relocate your coolroom a few feet, or part of it, it is still possible and not difficult when done by professional coolroom services.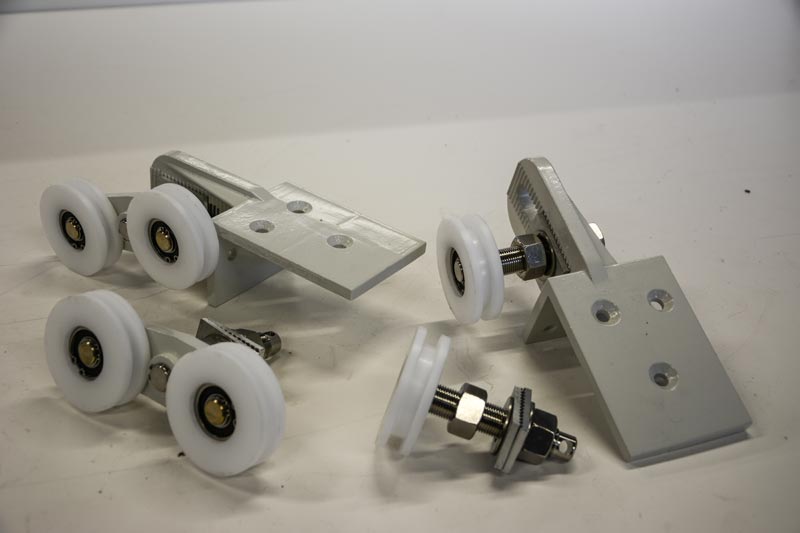 The Health Department requires certain standards to be met in regards to all coolrooms and freezer construction. Installing plastic strip curtains or PVC swing doors can ensure that you meet many of these standards, which some are related to vermin control. Plastic strip curtains are used extensively in coolrooms, walk-in freezers, and warehouses, retail stores, on hospital doors, supermarket doors and on all types of food storage doors to prevent draughts, dust and even pests from entering. Do they work? Yes, PVC swing doors and plastic strip curtains work extremely well in keeping out unwanted debris, dust particles and pests out of freezers and cold storage areas.
There are different grades of plastic strip curtains to meet even deep freezer requirements, such as special freezer grade clear plastic sheets. Not only do plastic strip curtains keep out dust and debris but they are an effective way to limit loud noises, germs and more importantly they keep out unwanted warm air. Keeping a cooolroom and freezer cold, while allowing traffic to enter and exit requires more than just an air curtain, there needs to be plastic strip curtains. Finding the right PVC swing doors and plastic strip curtains for your cold storage needs isn't that difficult really, especially if you are in the Melbourne area.
 Where to Buy Coolroom Parts: Plastic Strip Curtains
If you have a business in the Melbourne area, and you need coolroom services and parts such plastic strip curtains, PVC swing doors, coolroom panels, freezer doors, coolroom glass doors, liquor display glass doors or any coolroom door parts and seals, then there is a dependable coolroom supplier for you. C&M Coolroom Services Melbourne is the company that has the cold storage parts you need, if you own a walk-in refrigerator, freezer or coolroom, and you need parts then this is your one stop shop. You will find any part you're looking for related to coolrooms here.
C&M Coolroom Services is a true one stop shop for all your coolrom and freezers needs. Not only are they available to repair any problem you may have with your cold storage, but they can also custom build you a new coolroom, at an affordable price. If you can't afford a new coolroom at the moment, not a problem for C&M Coolroom Services, why is that? They have been in the cold storage industry for over 20 years, helping business owners of restaurants, bars, grocery stores, floral shops, coffee shops, butcher shops, hotels, fast food outlets and many other types of businesses keep their stocks and products cold.
They intimately understand the vital importance that cash flow plays for businesses and through their financing program they are able to help minimize the impact a newly constructed coolroom will have on the cash flow of your business. Financing is not limit to just new coolroom construction, C&M Coolroom Services can help you renovate an existing freezer or coolroom as well. In fact, no matter what your cold storage financing needs may be, you can feel free to contact the office to learn more about the financing option available to you.
Get a Quote
Obligation Free Quote
C&M Coolrooms can create a custom solution for your specific needs. Talk to one of team members today.